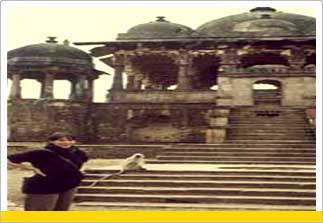 Located on the main Delhi-Mumbai railway line, Sawai Madhopur is the gateway to the Ranthambhar National Park, the famous tiger reserve, just 12 km away from the city, and is must visit in your India tours and travel.
Ranthambhor has been a witness to the rise and fall of many rulers and a series of battle scenes. In the 13th century, Govinda, the grandson of Prithviraj Chauhan, ruled the area. Later, his successor Vagbhatta beautified the city and built a temple at Jhain. In the middle of 15th century, Rana Kumbha captured the fort and gifted it to his son to be occupied later by the Hada Rajputs of Bundi and Mughal Emperors Akbar and Aurangazeb. The Mughal Emperor Shah Alam gifted it to Maharaja Sawai Madho Singh of Jaipur in 1754 and since then it was maintained as the hunting preserve of the Maharaja. Queen Elizabeth II and the Duke of Edinburgh were part of the royal hunting party who stayed in the city.
Reaching Sawai Madhopur:
Sawai Madhopur is well connected to other major tourist destinations in Rajasthan by air, rail and road. The airport nearest to Sawai Madhopur is Jaipur, 175 km away.
The city is connected to Delhi, Mumbai and other major cities in western India by rail. Sawai Madhopur can be easily reached by road as well. There are well-maintained roads linking it to tourist destinations in Rajasthan and neighbouring states including Agra, Bharatpur, Delhi, Kota and Jaipur.