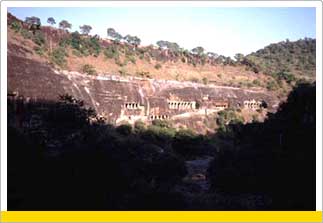 Ajanta and Ellora are some of the world's most spectacular rock cut caves and paintings. The artisans cut away the entire hillsides to produce some these famous cave with spectacular sculpture. The Ellora caves are over 10 centuries old and represent sculputures of Hindu, Buddhist and Jain faiths. The caves at Ajanta date back to the 5th century and contain paintings and sculptures of major events in the life of the Buddha.
In your India tours and travel, Aurangabad is a convinent base for organising visits to the famous rock-cut temples of Ajanta & Ellora. The town is named after Aurangzeb, the last of the six great Mughal Emperors, who built a mausoleum here for his wife.
PLACES OF INTEREST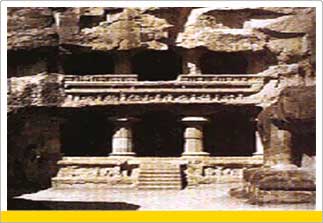 Aurangabad Caves, State Archaeological Museum, Nehru Udyan, History Museum of Marathwada University, Bibi ka Maqbara, Panchakki, Siddharth Udyan.
How to reach there:
By air : Aurangabad is the nearest airport
By road: Aurangabad is 400 km from Mumbai, Aurangabad to Ajanta is 106 kms, Ellora is30 kms, Nanded is 272 kms, Nasik is 221 kms, Pune is 229 kms and Shirdi is136 kms from Aurangabad.
By railhead: Aurangabad is the nearest rail head which is directly connected by rail with Mumbai, Manmad and Nasik.