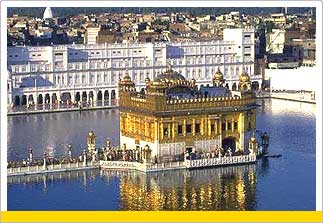 Situated in the land of five rivers, Punjab, Amritsar is both the religious and cultural capital. Punjab is known for its hospitality to its visitors and it is ever eager to extend the fragrance of the mother earth through its dances and drums which gives it a festive mood throughout the year. You must experience it on your India tours and travel. The Golden Temple here is the pilgrimage for the Sikhs.
Located right in the heart of the city is the Golden Temple, characterized by its for entrance doors in all four directions which welcome one and all irrespective of the religion or faith which one follows. The spotlessly clean marble walways and pavement, the water in the holy tank is breathtakingly beautiful which stuns any tourist who visits this holy place of the Sikhs.
Another historical monument which is a must visit in Amritsar is the Jalianwallah Bagh. This monument tells the sad story of the mass killing during the independence movement of India in 1919.
Another place of interest in Amritsar is the Wagah Border located on the Indo-Pakistan border and lies 28 km from the main town of Amritsar. The change of guards is a ceremonial event and the flag hoisting and lowering activities are done with great skill and precision by the border security forces of both the countries attract tourists.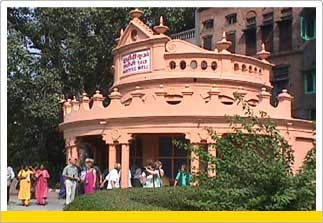 Places of interest
Golden Temple, Jalianwala Bagh, Wagah Border, Durgiana Mandir
How to reach there:
By air : Amritsar airport.
By rail: Amritsar station is well connected with trains to all parts of India.
By road: New Delhi 480 Km, Chandigarh 225 Km. Wagah is 28 kilometres from the Amritsar main town, Lucknow is 850 kms away.