Being a leader in the hotel industry the Radisson group of hotels in India operates, manages and franchises hotels and resorts worldwide. From franchise partners and strategic allies, to manager and employee at every hotel, Radisson group of hotels is committed to providing personalized, professional guest service and genuine hospitality at every point of guest contact. The Radisson group offers 435 hotels, representing more than 102,000 guest rooms in 61 countries. Radisson hotels will make your tour to India a memorable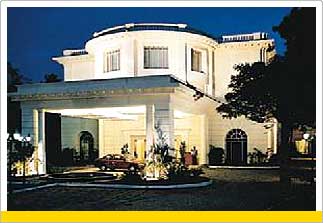 experience. With India tours and travel you will be offered India hotel packages providing the best accommodation options in India.
Radisson group of hotels aim at offering luxury, comfort, world-class amenities, and services for the guests to experience a perfect stay. The business travelers who come on tour to India can look forward to state-of-the-art business facilities and guests who are on a leisure vacation are assured for a perfect holiday in India. To make your tour to India more flexible and exciting we at India tours and travel offer you comfort and luxury at the Radisson hotels in India.
As the Radisson brand continues to grow, the vision of the group is centered on the quality of facilities and services. Radisson group of hotels in India has a mission of creating loyal, satisfied customs that will return to Radisson properties repeatedly because of the quality and value offered. Some of the known hotels of The Radisson Group are:

Radisson Hotel, Chennai: Hotel Radisson is one of the finest hotels in Chennai.This five star deluxe hotel in Chennai provides luxury with comfort. The hotel's neo colonial architecture perfectly complements Chennai's fabled old world charm. It presents a unique combination of all the amenities of a top class business hotel with the highest international service standards.

Radisson Hotel, New Delhi: Radisson Hotel, New Delhi has a stylish, modern architecture. The red brick building of the hotel spreads over five acres of land and overlooks beautifully landscaped surroundings. Convenient for business and leisure travel, the Radisson Hotel Delhi offers its guests all the warmth with state-of-the-art conveniences and amenities. For the discerning business traveler we have the Plaza Club, an executive floor that provides unmatched comfort and hospitality.

Radisson Hotel, Varanasi: Radisson Hotel, Varanasi is a first class hotel located in the heart of the city in the Cantt area. The hotel is located near Varuna River in the ancient Temple city, and is within walking distance to the city bus stop. The hotel offers two restaurants one full service and one coffee shop. The hotel also offers 24-hour room service.


Radisson White Sands Resort, Goa: Radisson White Sands Resort in Goa provides the ideal refuge and comfort. For all travelers whose main grouse while in Goa is that they have to travel for hours from their holiday retreats to reach the main city, White Sands is a welcome change. Though the hotel is situated on Varca beach and despite being surrounded by swaying palms and vast stretches of sand, it is barely an hour away from Panjim, the capital of Goa and only 40 minutes away from the Dabolim Airport.

Radisson Hotel, Jalandhar: Radisson Hotel is located in the heart of the business district which is 2km away from the Jalandhar railway station. It is a truly international hotel and the first of it's kind in Punjab. The hotel is situated near the industrial city of Ludhiana and shopping areas are also close to the hotel.

Radisson Hotel, Noida: Radisson Hotel, Noida is newly launched 5 Star Deluxe hotel in the hub of business and leisure district of National Capital Region of Delhi. It is strategically located in proximity to all major business houses, international trade fair grounds, government offices, and commercial districts. Junction of Greater Noida Expressway, Delhi Noida toll way, golf courses, shopping malls, theatres, pubs, and restaurants are at walking distance from the hotel.

The Fort Radisson, Kolkata: Fort Radisson is a three star hotel in Kolkata.The hotel offers a wonderful holiday for the tourists as well as a welcome weekend break for the residents of this City of Joy because this three star hotel in Kolkata sweeps one away into a romantic ambience, where you can become one with nature and have a fabulous holiday.