Aman Resorts have 18 luxury resorts across the world under its kitty. Aman Resorts are famous for providing unique experience intimate to guests along with the best of the services. All the resorts of this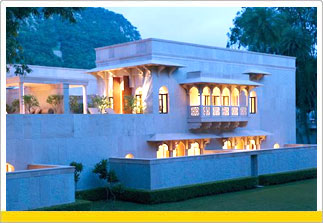 Aman Resorts group have some common characters, including a beautiful location, exceptional facilities, excellent services along with warm hospitality, and fewer rooms to ensure exclusivity and privacy. Each Aman resort has been built with locally sourced materials that showcase elements of the natural surroundings and the traditions of local cultures.

First Aman Resort -- Amanpuri ('place of peace') was opened in Phuket, Thailand in 1988. Since then Aman Resorts have set up a number of resorts across the globe, including French Polynesia (Hotel Bora Bora, 1989), France (Le Mélézin, 1992), Indonesia (Amandari, 1989; Amanusa and Amankila, 1992; Amanwana, 1993 and Amanjiwo, 1997), USA (Amangani, 1998), Morocco (Amanjena, 2000), Cambodia (Amansara, 2002), Bhutan (Amankora, 2004), Philippines (Amanpulo, 1993), Sri Lanka (Amangalla, 2005 and Amanwella, 2005), and Turks & Caicos Islands (Amanyara, 2006).

Aman Resorts opened its first resort -- Aman-i-Khás (a luxury jungle camp on the edge of Ranthambore) -- in India's western state of Rajasthan in 2003, and then Amanbagh in state's Alwar region in 2005.



Aman-i-Khas : GAn exclusive wilderness camp, Aman-i-Khab is set in the rugged hills of Rajasthan on the edge of Ranthambhore National Park. Aman-i-Khas boasts of excellent accommodation in nine beautifully appointed luxury tents. Each echoes a rich Mughal style with "rooms" separated by cotton drapes. Ranthambore plays host to a large number of wild animals, including to tigers, leopards, the elusive caracals, striped hyenas, sloth bears, jungle cats, wild boars, crocodiles and the list continues.

Amanbagh : A luxury hotel, Amanbagh is conveniently placed amid the arid Aravalli Hills near Alwar in Rajasthan, India. The region is rich in early Hindu history, dating to the dawn of Hindu civilization. Set within a walled oasis, Amanbagh echoes the region's Moghul architecture and provides travelers with an opportunity to experience the traditions and culture of rural India.