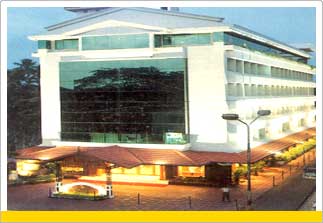 World renowned as the abode of Sathaya Sai Baba, this religious place has lakhs of devotees visiting Puttaparthy throughout the year.
Hotel Sai Renaissance, Puttaparthy
Address:
By Pass Road
Puttaparthy, (Andhra Pradesh)
Location: City Center
Airport is 6 km. away , Bus Station is 1 km. away and the Railway Station is 42 km.
This two star category hotel has 32 rooms and 32 suites some of which are air conditioned. There are facilities for laundry, a travel desk to meet your travel needs and a yoga and meditation centre. There is also a doctor on call.
The restaurant serves North Indian, Continental and Chinese cuisines.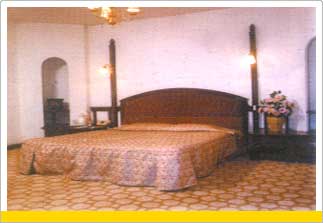 Sai Towers Hotel, Puttaparthy
Location:5 kms. from Sri Sathaya Sai Airport; 9 kms. from Sri Sathaya Sai Railway Station;0.2 km. from A.P.S.R.T.C. Bus Stand
Besides good rooms the hotel has a shopping arcade, a doctor on call and foreign exchange facilities.

A delightful plantation town, Thekaddy continues to ooze oodles of charm so special of the Raj. Located in central Kerala, the town has a long line of spice plantations and hill all around.The star attraction of Thekkady is the Periyar Wildlife Sanctuary, where it is possible to see the Indian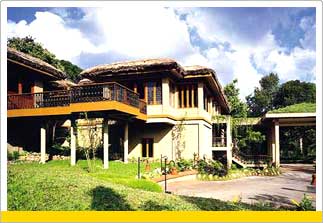 tiger in its natural habitat along with elephants and a host of other animals. The sanctuary is a great draw for tourists and the park along with the artificial Periyar Lake makes it one of the must-visit places on the itinerary.
Taj Garden Retreat Hotel, Thekkady
Thekaddy
From Madurai Airport: 135 km; Cochin Airport: 175 km; and Kottayam Railway Station: 114 km
This exotic Taj property is in a three-and-a-half acre estate is on the outskirts of the Periyar Wildlife Sanctuary. The Taj Garden Retreat's rooms - some of them are on stilts - are beautifully done up with fine wood and natural fabrics. The Retreat's Periyar Room is a multi-cuisine restaurant which serves Indian and Kerala cuisine along with Chinese and Continental. The hotel has a fine bar, the Hornbill Bar with its fine cellar of wines and liquor.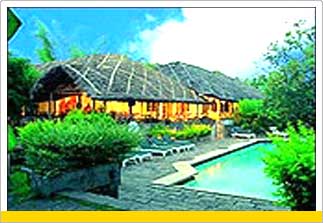 The Spice Village Hotel, Thekkady
Thekkady-Kumily Road, Thekkady
From Cochin Airport: 180 km; Kottayam Railway Station: 100 km; and Kumily Bus Stand: 1 km
True to its name, the Spice Village in the heart of the cardamom country of Kerala offers visitors to live and witness wildlife and natural beauty. Spice Village is a group of white washed bungalows with thick elephant grass thatched roofs and large verandahs all around. The bungalows are scattered around the Village's luxuriant spice gardens, many of which are used in the resort's kitchen. At the centre of the village is the swimming pool and there are facilities for badminton, table tennis and a host of indoor games. The resort has its own shop, an Ayurvedic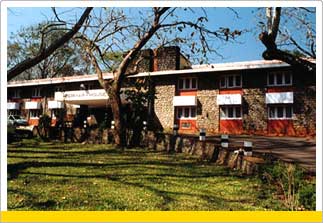 Centre, a dispensary and highly trained traditional masseurs.
Aranya Niwas Hotel, Thekkady
Periyar Lake, Thekkady
From Madurai Airport: 135 km; Cochin Airport: 175 km; and Kottayam Railway Station: 114 km
Possibly the only hotel in the country to be situated in a wildlife sanctuary, Aranya Niwas Hotel is a structure in the colonial style. Well inside the Periyar Wildlife Sanctuary, the property is on the banks of the Periyar Lake and has all the basic facilities of a good hotel. There is room service, a multi-cuisine restaurant and a well-stocked bar.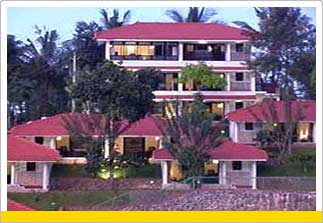 Cardamom County Hotel, Thekkady
Thekkady Road, Thekaddy, Idukki
From Kochi International Airport: 200 km; Trivandrum International Airport: 275: km; Madurai: 130 km; and Kottayam Railway Station: 112 km
Cardamom County Plantation Theme Resort is set amidst lush forests surrounding the area known as Cardamom County. The resort provides a variety of accommodation ranging from deluxe cottages to a suite cottage. The Resort believes in service and old-fashioned hospitality. Each of the rooms has large bathrooms with bathtubs.

If you are on holiday, take a look at the beaches as soon as you hit Trivandrum or Thiruvananthapuram as it would like to be known. The first on your list should be the internationally renowned Kovalam Beach. The Shankhumugham Beach, barely 8 km away from the city, boasts of wonderful sunsets.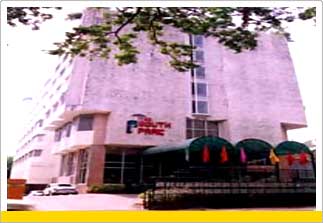 Other than the beaches, Trivandrum has the Padmanabha Swamy Temple, located inside the East Fort. One among the 108 sacred Vishnu temples in India, the temple has murals, paintings and stone carvings. Near the temple is the Kuthiramalika (Puthenmalika) Palace Museum, famous for its exquisite wood carvings. The palace museum also has paintings and some priceless collections of the royal family.
The Napier Museum, built in the 19th century, has a collection of historic artifacts, bronze idols, ancient ornaments, a temple chariot and ivory carvings.
The South Park Hotel, Trivandrum
M.G Road, Trivandrum
From Thiruvananthapuram Domestic/International Airport: 6 km; Bus Station: km; and, Railway Station: 3 km.
Winner of the Government of India's Award for Best 4-Star Hotel, The South Park is ideal for corporate travellers and tourists. With its wide range of luxurious and tastefully furnished rooms ranging from the Deluxe Suites, the Exclusive Executive Floors and Deluxe Rooms, South Park provides top-class comfort and hospitality.
The hotel's multi-cuisine restaurant, Regency serves elaborate buffet spreads for lunch and dinner. There is also a 24-hour coffee shop, Green Park. The hotel also has an open-air garden on the eighth floor, Terrace Greens, which is ideal for barbecue dinners and evening cocktails.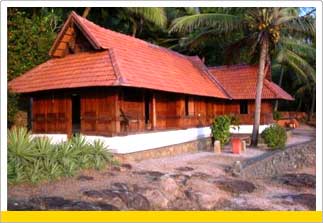 Surya Samudra Beach Garden Hotel, Trivandrum
Near Kovalam Southern Beaches, Trivandrum
From Thiruvananthapuram Airport: 23 km; Nearest shops: 1 km.
Surya Samudra is set in 10 acres of landscaped gardens, surrounded by coconut palms. The hotel's wooden cottages cling to a hillside overlooking the Arabian Sea. Built with wood recovered from traditional Keralan homes, the cottages are excellent examples of places one would like to retire to for a well-earned vacation.
The hotel also has a swimming pool which has been carved out of the hillside and has some underwater sculptures.