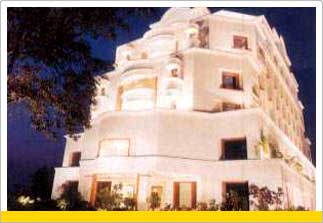 Clarks Tower Hotel, Varanasi
Location: The hotel is 21 Kms from Airport, 3 Kms from Railway Station, 7 Kms from Downtown, Old City and Riverfront and 7 Kms from Sarnath.
The hotel also offer a shopping arcade, safe deposit lockers, a swimming pool, yoga and meditation terraces and a doctor on call. A multi cuisine restaurant and cultural programs meet the needs of the tourists.
Hotel Clarks, Varanasi
Address: The Mall, Varanasi 221002.
Location:21 kms from the Airport. 3 kms from Railway station. 3 kms from Bus Stand.
7 kms from the Downtown, Old city, and Riverfront ,7 kms from Sarnath
Situated in the heart of the oldest living city in the world, this hotel offers 135 single rooms, 118 double rooms and 2 suites all of which are air conditioned. It also has a multi cuisine restaurant and a village theme restaurant. Besides a shopping arcade there is also a swimming pool and a yoga and meditation centre.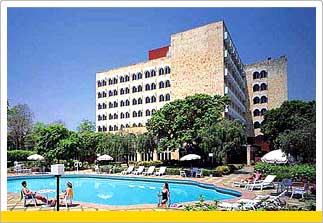 Taj Ganges Hotel, Varanasi
Address: Nadesar Palace Grounds, Benares 221002, India.
Location: 22 Kms from the Airport. 2 Kms from Railway Station. 1 km from Bus Stand.
This popular hotel in Varanasi has 130 rooms including 10 suites. Besides comfortable and spacious rooms with all modern amenities the hotel also has a business centre, a shopping arcade and a swimming pool.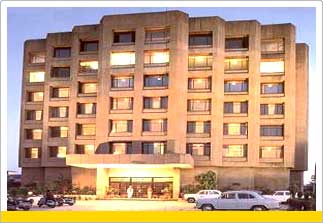 Hotel Hindustan International, Varanasi
Address:Hotel Hindustan International, C-21/3, Maldahiya, Varanasi.
Location: 20 kms from airport,. 1 km from railway station, 2 kms from downtown area.
The hotel has 85 rooms and 4 banquet halls . For recreation there is a swimming pool, health club and for dining needs there is a multicuisine restaurant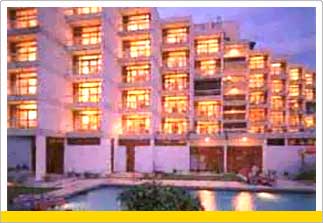 Hotel Ashok, Varanasi
Address:
Varanasi Ashok, The Mall Road, Varanasi Cantt., Varanasi-221 002.
Location : 22 kms from Varanasi Airport. 1.5 km from Varanasi Cantt Railway Station. 4 kms from City Centre/Ganga Ghats.
There is a swimming pool and dining facilities and a doctor on call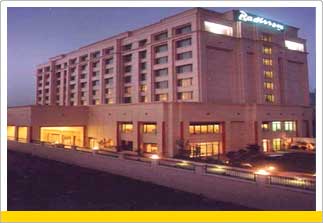 Radisson Hotel, Varanasi
Address:The Mall, Cantonment
Varanasi 221002 , India
LOCATION -- The hotel is located near Varuna River, and is within walking distance to the city bus stop.
Located in the heart of the city in the Cantt area, the hotel has 117 rooms. It also has a restaurant, a bar, a coffee shop, and a fitness centre. All the rooms are air conditioned with TV. It has two restaurants to meet dining needs of visitors.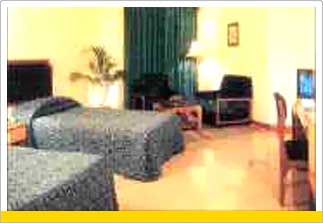 Hotel Ideal Tops, Varanasi
Address:The Mall, Cantt., Varanasi-221002.
Location: 18 kms from Airport, 1kms from Railway Station, 4-5 kms from Downtown
The hotel offers 40 rooms all of which are air conditioned. There is facility for money exchange. This three star hotel has 2 restaurants which serve multi cuisine food. There are two banquet halls and one bar.