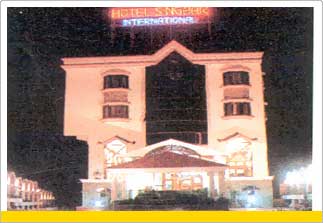 Hotel Singaar International, Kanyakumari
5/22, Main Road,
Kanyakumari-629702, Tamil Nadu, India
Situated 90 kms from Thiruvananthapuram airport, this hotel lies over four acres of land with a panoramic view of the Indian Ocean. With three star facility, the hotel offers comfort in their 76 rooms.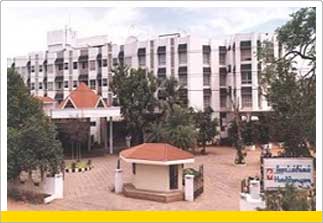 Sangam Hotel,Tiruchirapalli

Collector's Office Road, Tiruchirapalli 620001
From Airport: 6 km; Railway Station: 1 km; and, City centre: 2 km

Ideally located, the Sangam has 60 spacious rooms, all furnished in true south Indian style. The hotel provides modern amenities like 24-hour room service, currency exchange, same-day laundry, doctor on call, a shopping arcade, Internet and e-mail facilities and safe deposit.

The hotel has a 24-hour coffee shop, Cascade, a multi-cuisine restaurant, Chembian, which serves Indian, Chinese and Continental lunches and dinners, and Soma, the bar which serves choicest liquors. The Sangam also has an outdoor swimming pool and a gym. The hotel organizes Veena recitals, Classical and folk dances for its guests.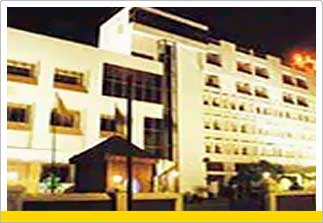 Fortune Jenney's Residency Hotel,Tiruchirapalli
3/14 Macdonald's Road, Tiruchirapalli-620 001
From Airport: 6 km; and, Railway Station: ½ km
Jenney's Residency located in the downtown area of the city has 123 rooms of which 107 are deluxe and 16 are suites.
The hotel has a restaurant, bar, discotheque, Swimming Pool, Health Club, 24-hrs. Room Service, Laundry & Valet Service, Mini Shopping Arcade, 24-hrs currency exchange, safety lockers and TV and in-house movies. The unique feature of the hotel is the facility for 24-hour check in and check out.
Femina Hotel,Tiruchirapalli
14-C Williams Road, Tiruchirapalli, 620 001
From Airport: 6 km; and, Railway Station: ½ km
The Femina Hotel has 129 rooms including 19 suites. Each room has a Colour TV and Multi Channel Music, Telephone and hot and cold water. The hotel provides 24-hr room service, has hair dressers and beauticians for ladies and has facilities for same day laundry and dry cleaning.