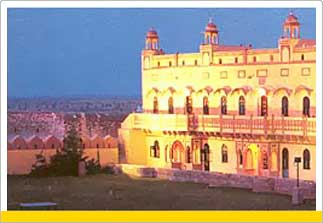 Khimsar Fort Hotel, Khimsar
Khimsar Fort, P.O. Khimsar, Dist. Nagaur-341025, Rajasthan
Location : 90 kms from Jodhpur airport, 1 km from Khimsar bus stand
30 kms from Nagaur Fort and 70 kms from Bikaner.
Perched on the edge of the desert this hotel offers a wide range of experiences. Managed by the Welcomgroup of hotels it has banquet hall, a multi cuisine Restaurant, yoga centre to make the stay for its guests comfortable. For entertainment There are safaris and the famous Panchla sand dune pool side breakfast.
Aodhi Hotel, Kumbhalgarh

Address: P.O. Kelwara Kumbhalgarh
Location: Udaipur Airport 110 km, Udaipur Railway station/Bus Terminal 80 km
This is a place where greenery and comforts are in harmony with each other. Built On the mountainside a little away from the base of the citadel. It is also a short distance away from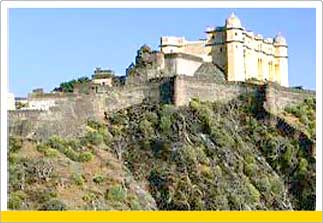 The Ranakur Jain temples. This resort has 23 deluxe rooms and 3 Suites. The Chowka restaurant specializes in Rajasthani cuisine .
The hotel also has a swimming pool, indoor games and safaris and trekking facilities for its guests.
Kumbhalgarh Fort Hotel, Kumbhalgarh
Address: Maharana Pratap Marg
District Rajsamand
City Kumbhalgarh
Location: 85 km from Udaipur airport and station
This hotel is situated on a hill overlooking the Kumbhalgarh valley. There are 21 air-conditioned rooms tastefully done up. The Machan takes care of all your drinking needs from cocktails to mocktails .The Aravali restaurant offers Rashthani and Mughlai food as well as Continental cuisine. There are conference and banquet halls here too. Evenings are made enjoyable around a bonfire with local folk dance and music.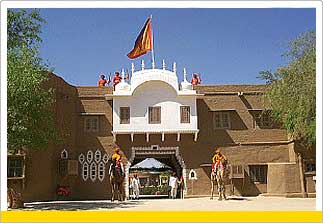 Desert Resort Hotel, Mandawa
Address: District Jhun Jhunu, Shekhawati
City: Mandawa
Location: 168 kms from Airport
14 kms. from Railway Station
1/2 kms. from Bus Stand
With 59 rooms and away from the pollution of cities, this hotel is ideal for rejuvenating oneself. For dining facilities, there is a multi cuisine restaurant which serves Continental, Mughlai, Rajasthani other Indian cuisine and Chinese food.
There is facility for holding conferences and banquets.For recreation there is a swimming pool, tennis, camel and horse rides, puppet shows and folk dance and music.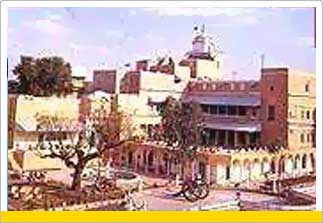 Mukandgarh Fort Hotel, Mukandgarh

Address: Mukandgarh , Distt Jhunjhunu, Rajasthan
Location: 250 Kms from Delhi, 14 Kms from Mandawa Castle & 12 Kms from Nawalgarh.

A stay at this hotel takes you back to the era of yesteryears.There are 45 rooms and 4 suites. A multi cuisine restaurant meets the dining needs of the visitors. For recreation there is a swimming pool and the hotel organizes camel safaris. There is also Rajasthani dance and music to liven the evenings.

Hotel Castle Mandawa (Heritage Classic), Mandawa

Address:

State: Rajasthan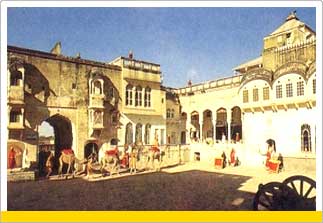 District: Jhun Jhunu, Shekhawati
City :Mandawa
Location: 14 kms. from Railway Station of Mukundgarh,
5 kms. from Bus Stand and
168 kms from Jaipur airport

With its medieval age towers and palanquin roofed balconies, this hotel is a perfect blend of the old and new. It has 51 rooms comprising of the royal suites, luxury suites. Deluxe rooms and standard rooms. With its extraordinary cuisine every meal becomes an occasion to remember.
A bonfire at night with the traditional folk dances and music, it could be an ultimate recreation. Camel safaris to nearby villages or a visit to the painted havelis could be more ways to relax on a holiday.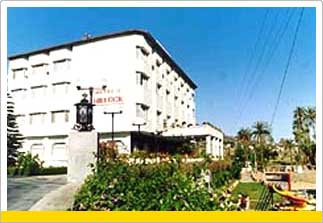 Situated in Rajasthan at an altitude of 1,220 this hill station is also the second biggest city of Rajasthan and is only 180 km away from the capital city of Jaipur. It is also one of the major pilgrimage sites of India for both Hindu as well as Jain religions. Mt. Abu is the highest point between the Nilgiris in the south and the Himalayas in the north.
Hotel Hillock, Mount Abu
Location: Sirohi district, Mount Abu
This Four Star Hotel is a home away from home with its 40 luxurious rooms. Besides round the clock room service, TV , Laundry service, safe deposit vaults there is spacious car parking available at this hotel.
It is convenient to hold conferences with all modern amenties. Besides the recreational and health centre there is also a Children's park.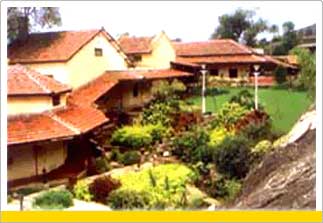 Hotel Cama Rajputana Club Resort, Mount Abu
Location: 185 kms fro Udaipur airport, 27 kms from Abu Road railway station and 1.5 kms from Mount Abu bus stand
With 42 luxurious rooms which have telephone, TV fridge this hotel also offers a multi cuisine restaurant. There is also facility for conference. Recreation and health centre offers billiards, squash, tennis, sauna and Ayurvedic massage.
Hotel Connaught House (Heritage), Mount Abu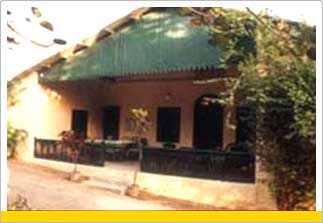 Location: Rajendra Marg, Mount Abu
185 km from Airport; 27 km from Abu Road Railway Station; 1 km from Mount Abu Bus
Within a walking distance from the town and the famous Nakki lake this property is a charming English country cottage. A new wing has been added to make it 14 air cooled rooms in all. Each room has an intercom and a fridge. You could choose from Continental or Indian cuisine.