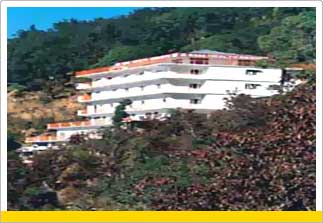 The little town of Dharamshala is beautiful. Surrounded by pine and Deodar forests, the town in Himachal Pardesh has a number of streams and cool atmosphere. While it is the seat of the Dalai Lama, the major attractions are the Kangra Art Museum, St. John's Church and McLeodganj. Dharamsala is divided into two parts: the Kotwali Bazaar and Lower Dharamsala.
Hotel Asia Health Resorts, Dharamshala
Situated on the plains of the Dhauladhar mountains, the Asia Health Resorts provides guests relaxation and food for the body and soul. The resort is the only hotel in Dharamshala to have a swimming pool, Finnish steam and sauna bath and massage. The resort provides a welcome drink on arrival while the rooms contain fruit baskets.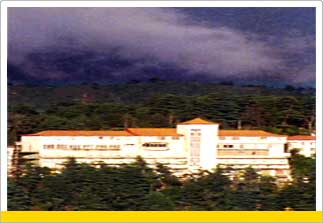 Hotel Surya Resorts, Dharamshala
The Surya Resorts has 53 elegant guest rooms and suites. Each room has a colour television and the hotel's independent dish antenna ensures uninterrupted international channels. The rooms have an attached bath room and running water and offers enchanting view of the surroundings.
The hotel has an Oriental restaurant which serves authentic Continental, Chinese, Tibetan and Indian cuisines. The decor of the restaurant reflects Tibetan culture with dragon paintings on the roof and the walls. The resort has a bar, the Himalayan Lounge, which can accommodate at least 40 persons.