Bollywood, as you would be aware, is one of the most popular Film producing Centre in the World after Hollywood. India produces more than 800 films in different languages including the most popular Hindi Films in Bollywood. It has been a long story of nearly nine decades, with the early shaky screen images turning into a multi pronged and multi winged empire of its own, that has yielded about 27,000 feature films and thousands of documented short films. Cinema has raised India's flag high in the world as the consistently largest film producer.



Since most of the clients visiting India may not be able to visit Bollywood in Mumbai, A Film City in NOIDA (a satellite town in Delhi) have been developed in 1987, sprawling 100-acre (0.40 km2) The studio includes over 25 acres of indoor soundstages. The surrounding landscape, set on the banks of the Yamuna river, includes a Massoori village on the Ghaziabad-Hapur stretch, gardens, a toll road, a mud village, the native village of the five Pandavas, palaces, swimming pools, golf clubs, mosques, and churches for spiritual and religious backdrops, offers a wide range of choice for a number of diverse outdoor shooting requirements.

Just over a decade old, the Film City has been a host to a number of shootings for various feature films; both for the mainstream Bollywood cinema and for a large number of regional films made in Hindi, Bhojpuri, Bengali, Punjabi, Rajasthani, Kashmiri and other Indian languages. For the wide range of news, views, and current affairs programs being shot there, the Film City continues to attract a host of politicians, bureaucrats, and celebrities from practically every walk of life, making it one of the most sought-after centers of VIP visits. Foreign delegations and filmmakers from abroad are drawn to the Film City for their interest in studying its success story, and for exploring the possibilities of various collaborative joint ventures and culture exchange programs with the like-minded Indian media houses there.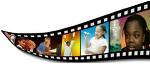 This Academy was established in 1993 and is one of the fastest growing Film city in the World and highlighted its achievements etc. It is the first ISO-9001 certified film school in India, located in the Film City Noida (A hub for films, tv and news channels in north India).  The first film school in India approved as a City & Guilds of London Institute training centre.  More than 100 local, national and international level awards have so far been conferred on this academy. It is one of the most popular film & television schools in the world for short terms course and students from over 70 countries are enrolled.

Clients can visit during Monday to Saturday at about 11.30 Hours or in the afternoon at about 3.30PM to visit this Studio where they can take a round of the complex. Will be given a talk on Film in India and will witness the Shooting / T.V Serials, whatever is going on that day.

The ticket price given below for your ready reference:


| | | |
| --- | --- | --- |
| No. of Pax | Cost in Euro | Cost in USD |
| 2-9 Pax | € 38 Per Person | $ 59 Per Person |
| 10 onwards | € 29 Per Person | $ 44 Per Person |